Having a dynamic HTML report is wonderful, but sometimes it can be helpful to download and print an individual's assessment report or save a digital copy as a PDF file.
Want to download a copy of certain sections of the report, or perhaps hide the assessment score? We've got you covered! Read on for more information about the handy Download feature found on every assessment report.
Saving and Printing Reports
When viewing an individual's assessment report, click on the More menu on the far right end of the report navigation bar and select Download.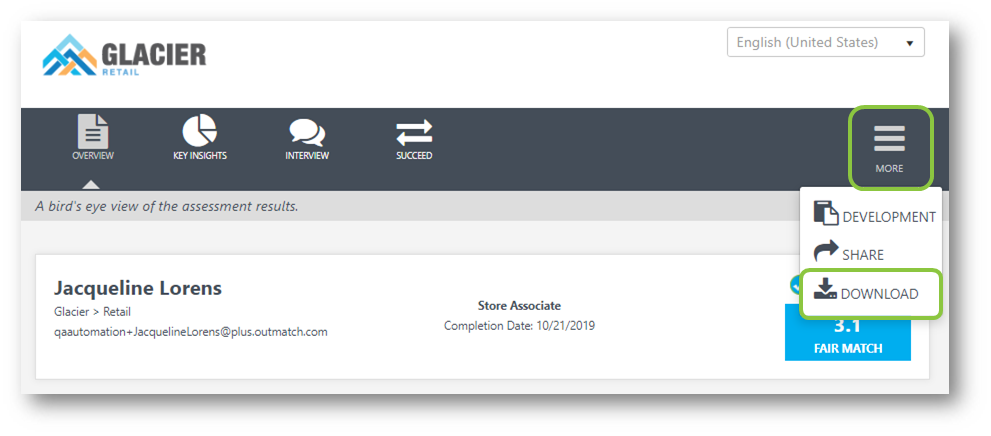 Select which sections of the report to be included, choose the page size (letter or A4), and click Generate PDF.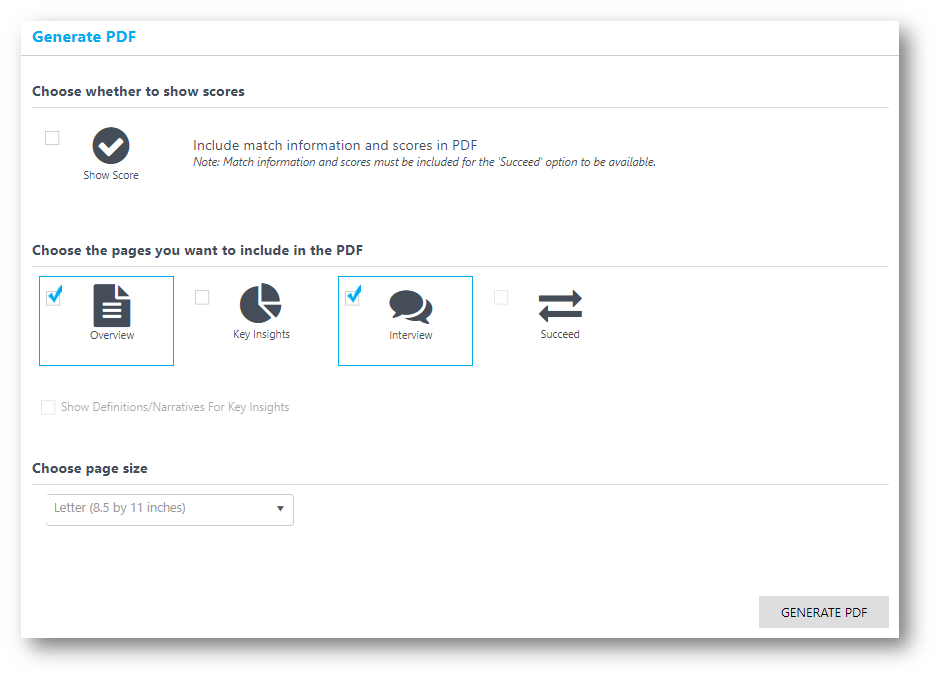 A pop-up window will appear prompting you to save the PDF version of the assessment report. After saving to a location on your computer or network, open the PDF from the saved location to print, save, or share!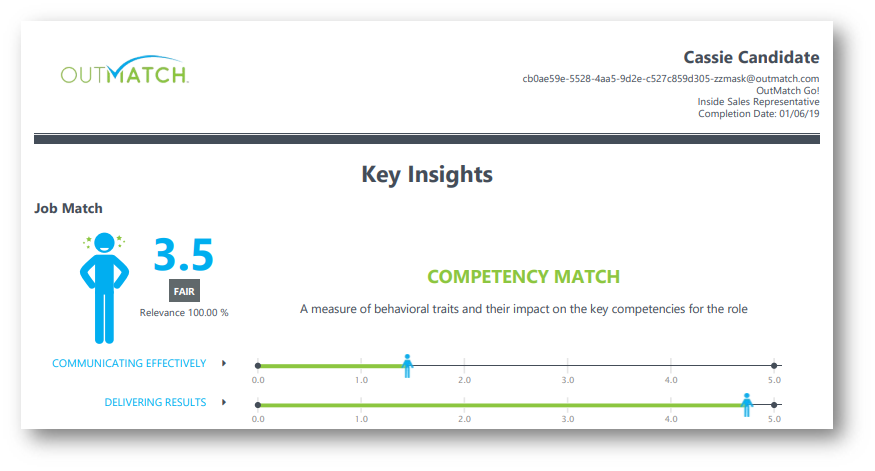 Why not download the whole report?
There may be times when you only want to save certain sections of the report. For example, you may want to only share the Overview and Interview sections with the person conducting a candidate's interview. Or, if you are on-boarding a new hire, you could provide the Development Report to start them off on the right foot!
You can also choose to exclude the individual's overall match score from the report by deselecting the Show Score option. The key insights will still show where they scored as compared to the ideal scoring range, but the overall match score will be excluded.
What about Succeed?
The OutMatch Succeed functionality can be a valuable resource for hiring new employees, succession planning, and evaluating career mobility. To include Succeed in your downloaded report, first navigate to the Succeed section of the assessment report and select the jobs to which the individual's results should be compared.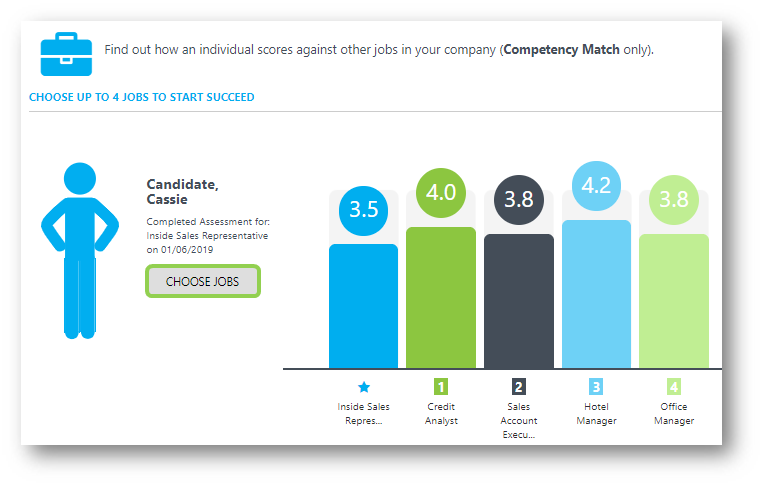 Then, click the Menu > Download button to select which sections of the report to be included in your PDF report. In order to choose Succeed, be sure that Show Score is selected.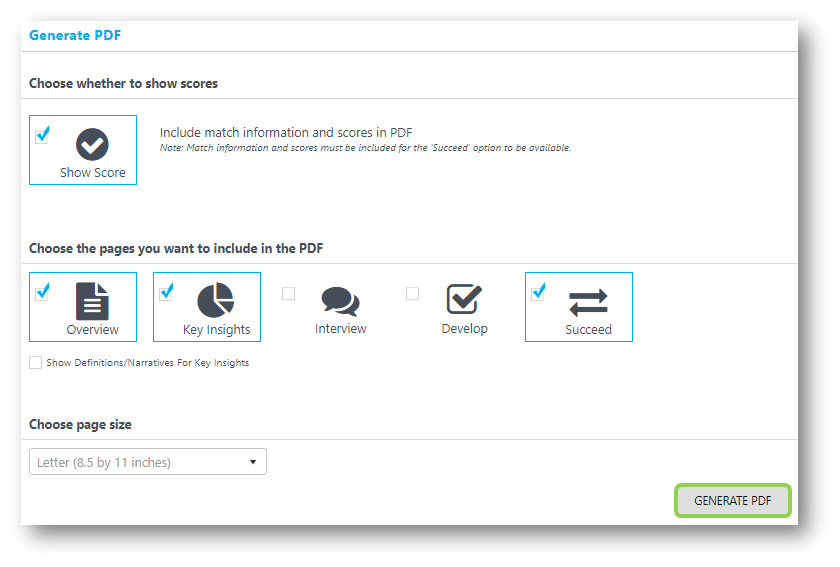 Still Need Help?
If you still have questions, please contact OutMatch Support at support@outmatch.com. Please include:
Your first name and last name
Organization
And a detailed description of your question
Our business hours are Monday through Friday, 8:00 AM to 6:00 PM Central Time. We try to respond to all requests the same day if the request is received by 3 PM Central Time.