Candidate assessment reports can easily be sent to anyone with a valid email address!  This means that managers, interviewers, and other key stakeholders can access specific candidate reports as needed, without having direct access to the OutMatch platform.
Sharing Candidate Reports
When viewing a candidate's report, click on the Share button on the far right end of the report navigation bar.

Select which sections of the report to be shared, enter the recipient(s) email address(es), and click Send!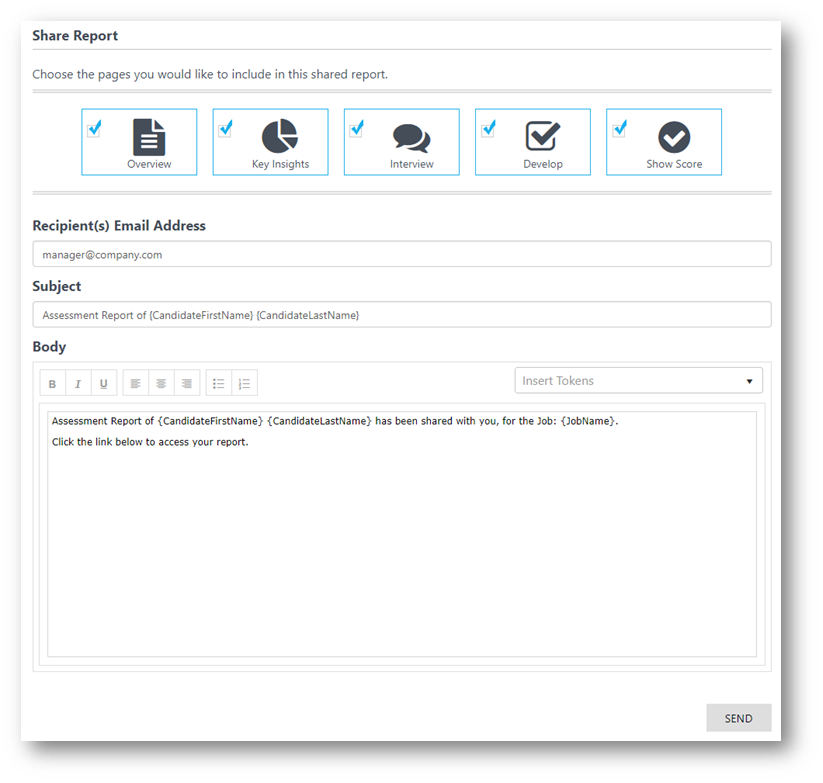 Why not share the whole report?
There may be times when you only want to share certain sections of the report.  For example, you may want to only share the Overview and Interview sections with the manager interviewing the candidate.  Or, if you are onboarding a new hire, you could provide the Key Insights and Develop sections to start them off on the right foot!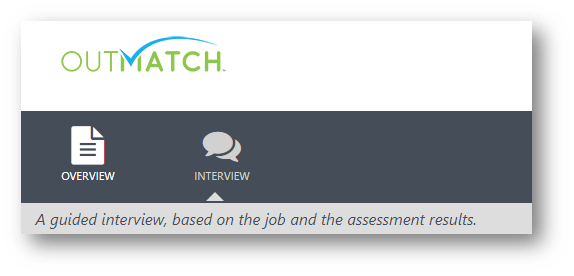 You can also choose to exclude the candidate's overall match score from the report by deselecting the Show Score option.  The candidate's key insights will still show where they scored as compared to the ideal scoring range, but the overall match score will be excluded.
Having trouble sharing the report?
If you have a valid email addresses, and are receiving the below error message, please ensure that there are not any blank spaces before or after the email address.

If you are sharing the report with more than one person, separate each email address with a comma, semicolon, or single space.
Still Need Help?
If you still have questions, please contact OutMatch Support at support@outmatch.com. Please include:
Your first name and last name
Organization
And a detailed description of your question
Our business hours are Monday through Friday, 8:00 AM to 6:00 PM Central Time. We try to respond to all requests the same day if the request is received by 3 PM Central Time.