The OutMatch Talent Dashboard makes finding the information about your candidates and employees quick and easy, but we also know that there is often a need to dig deeper into your data.
Hiring Administrators can efficiently export assessment data for their account using the Download Data function built into the Talent Dashboard.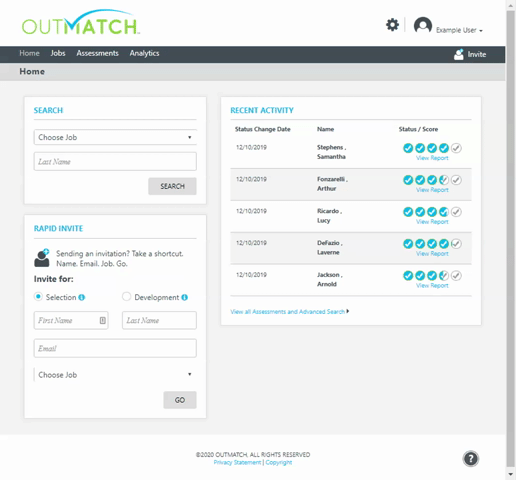 To download an Excel spreadsheet containing your data, log into your account and navigate to the People tab.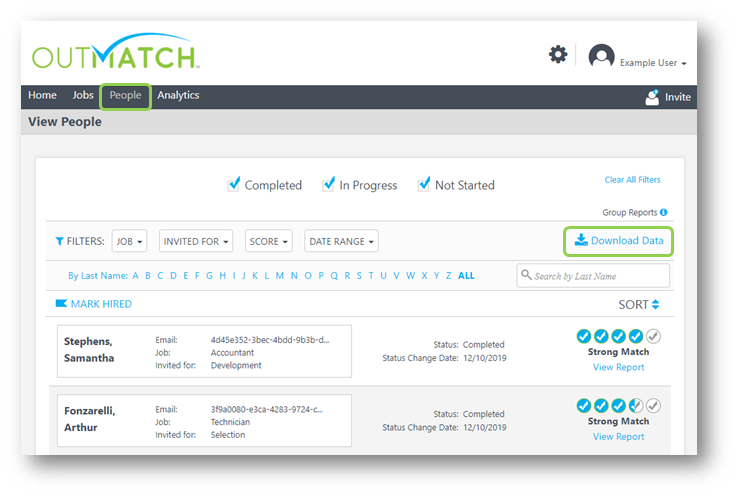 This brings you to the Download Data screen, where you can filter by Date Range, Jobs, and Score. The Date Range is the only required field, and you can export thousands of records at a time!

Have an upcoming leadership or employee development workshop? How about a large-scale interviewing or on-boarding event for a cohort of candidates or new hires? Does the thought of individually sharing report links give you a headache? Not to worry - OutMatch has you covered!
The Download Data function also includes the ability to include or exclude a direct link to each individual's Assessment and Development Reports.

After filtering your data, click Download to export and save an Excel file containing key assessment details, such as...
Invitation Date

Name and Email Address

Job Name

Assigned Structure, if applicable

Invitation Context

Assessment Status

Assessment Status Change Date

Overall Score

Recommendation Band

Link to Selection and Development Reports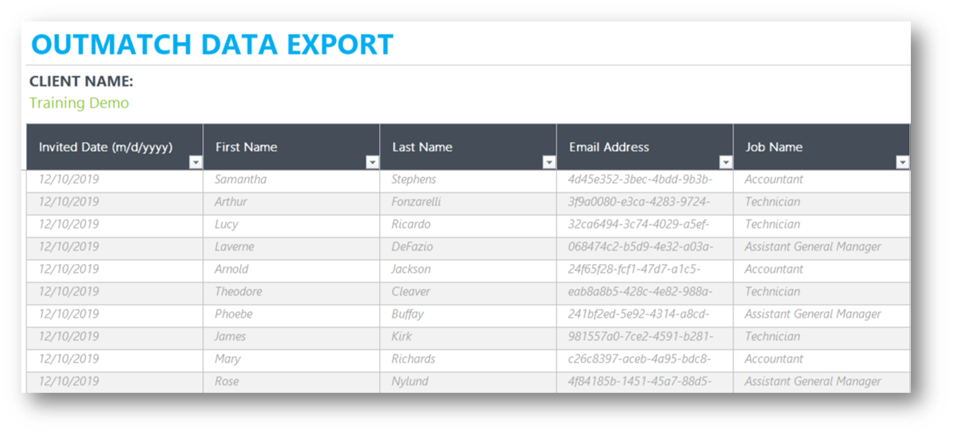 Want to learn more about how to get the most out of your data and best leverage your in-product Analytics Dashboards? Reach out to your OutMatch Client Success team for more information and best practices.
Still Need Help?
If you still have questions about your account, please contact OutMatch Support at support@outmatch.com. Please include:
Your first name and last name
Organization
And a detailed description of your question
Our business hours are Monday through Friday, 8:00 AM to 6:00 PM Central Time. We try to respond to all requests the same day if the request is received by 3 PM Central Time.