We're Here to Help!
There are multiple ways you can access information to support your hiring process. 
Review Materials in the Information Center
Within this site you'll find:
General Information: Information on general controls and questions which affect all user types
Administrator Guidance: Advanced account controls available to Hiring Administrators only
Best Practices: Tips and tricks for managing some of the key parts of the hiring process, such as interviewing candidates and developing new talent
Bonus Content: Downloadable guides and on-demand user trainings
CLICK HERE to access the OutMatch Assessment Information Center Home Page.
Direct Access from Your Dashboard
On the bottom right of your dashboard, you'll see a Help icon. Click on this icon to search the Information Center directly or to submit a question to the OutMatch Support Team.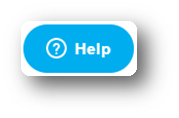 Visit Our Website
Go to outmatch.com/blog/ for additional insights into client stories, on-demand webinars, best practices, frequently asked questions, and much, much more. 
Still Need Help?
If you still have questions about your account, please contact OutMatch Support at support@outmatch.com. Please include:
Your first name and last name
Organization
And a detailed description of your question
Our business hours are Monday through Friday, 8:00 AM to 6:00 PM Central Time. We try to respond to all requests the same day if the request is received by 3 PM Central Time.