We're Here To Help!
Whether it be by email or online, there are multiple ways you can access information to support your hiring process. 
Review Materials In the Help Center
Within this site you will find:
General Information: Information on general controls and questions which affect all user types.
Administrator Guidance: Advanced account controls available to Hiring Administrators only.
Best Practices: Tips and tricks for managing some of the key parts of the hiring process, such as interviewing candidates and developing new talent.
Bonus Content: Downloadable guides and on-demand user trainings.
CLICK HERE to access the OutMatch Assessment Help Center Home Page.
Direct Access From Your Dashboard
On the bottom right of your dashboard, you will see a Help icon. Click on this icon to search the Help Center directly or to submit a question to the OutMatch Support Team.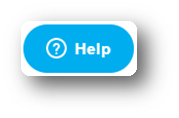 Visit Our Website
Go to outmatch.com/blog/ for additional insights into client stories, on-demand webinars, best practices, frequently asked questions, and much, much more. 
Still Need Help?
If you still have questions about your account, please contact OutMatch Support at support@outmatch.com. Please include:
Your first name and last name
Organization
And a detailed description of your question
Our business hours are Monday through Friday, 8:00 AM to 6:00 PM Central Time. We try to respond to all requests the same day if the request is received by 3 PM Central Time.