A set of interview questions is included with every candidate report to be used as part of the hiring process. These questions are dynamic and generated based on the candidate's performance on the assessment. Each hiring profile has its own set of interview questions which can be edited by a Hiring Administrator. 

Accessing Interview Questions
Interview questions are managed by hiring profile. There are no universal (company wide) interview questions. To access the interview questions, navigate to the 'HIRING PROFILES' section located within the Settings screen and click Start Now. Next, locate the desired hiring profile and select Edit Interview Questions.

Managing Interview Questions
There are two types of interview questions: General and Competency.
General Questions include OutMatch recommended questions and an option to add custom questions.
Competency Questions are scientifically calibrated interview questions tied directly to the competencies measured by the Hiring Profile.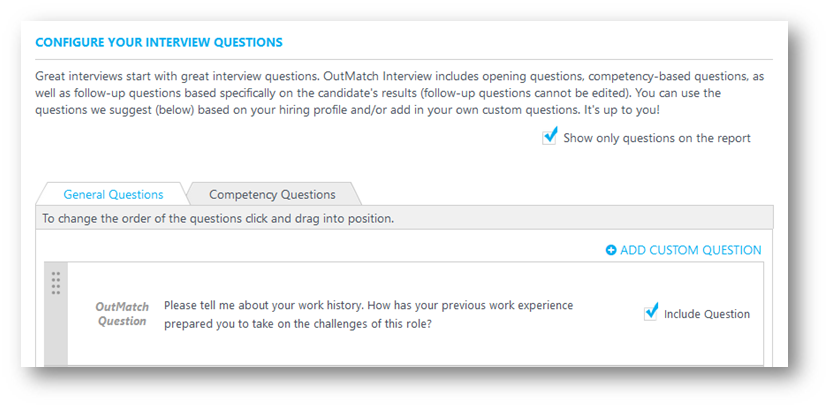 Including Interview Questions
Interview questions can be added and removed at any time. Questions with a check mark next to 'Include Question' will be included on the report. Questions without a marked check box will not. This can be controlled with a click of your mouse.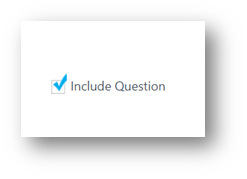 Reorder Interview Questions
To reorder interview questions, select the desired interview question(s) and then drag and drop them into place.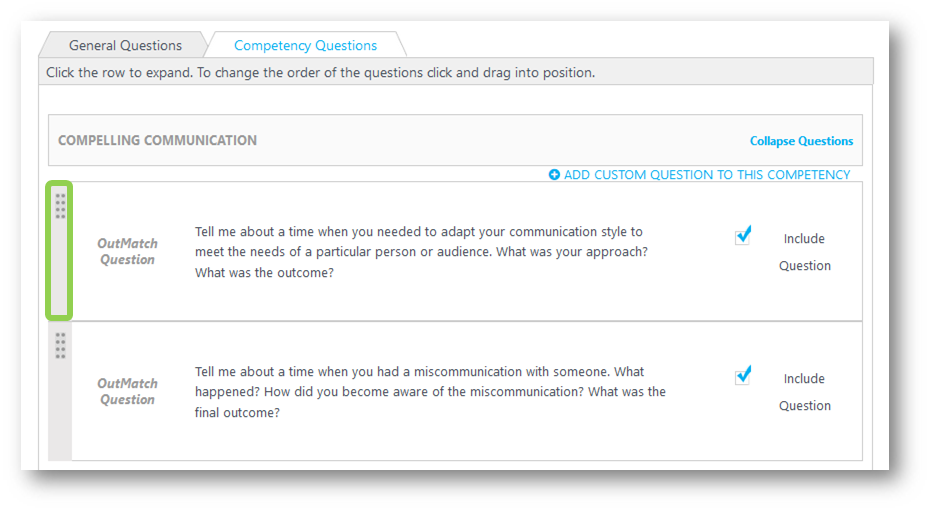 Adding Custom Questions
Custom questions can be added to the Interview section of the report. Please be cognizant that any custom questions you add are universal. To add a question, select Add Custom Question and enter the desired text into the box. Next, click SAVE. Reports will now automatically include the custom question. Custom questions can be deleted by selecting Delete Question and clicking SAVE. Make sure to follow EEOC best practices when creating questions: https://www.eeoc.gov/facts/qanda.html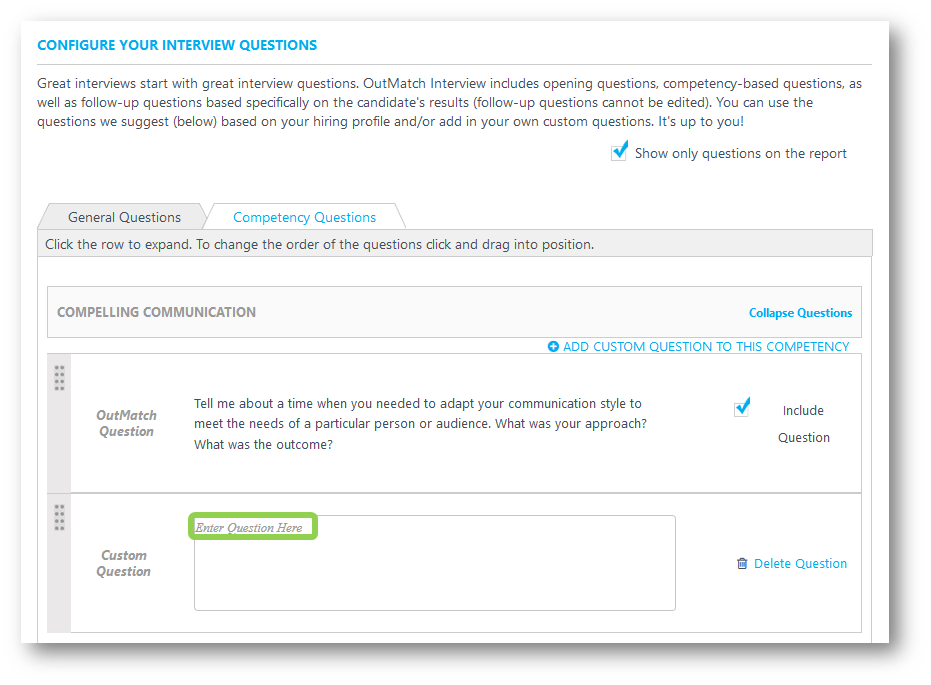 As with all controls within 'Settings,' the changes made to a hiring profile's interview questions are universal and will affect every job and candidate connected to the hiring profile. Carefully plan any changes you make. 
Still Need Help?
If you still have questions about your account, please contact OutMatch Support at support@outmatch.com. Please include:
Your first name and last name
Organization
And a detailed description of your question
Our business hours are Monday through Friday, 8:00 AM to 6:00 PM Central Time. We try to respond to all requests the same day if the request is received by 3 PM Central Time.