OVERVIEW
How and where to activate/deactivate the option to send reminders to evaluators you have shared a candidate with.
GENERAL INFORMATION
The frequency with which reminders are sent:
Reminders will be sent only if the user hasn't evaluated his shared candidates (pending evaluations) as follows:
24 hours after they were invited to evaluate a candidate (and they haven't).

Every Thursday, a summary with all the pending evaluations for the last 30 days.
When it is considered that a candidate has been evaluated?
When he called with thumbs up or thumbs down:


or


When each candidate's answer was rated:


HOW TO RESOLVE IT
If you want to turn off this option you have to do it from My Preferences> Sharing > Pre-recorded : Activate Reminders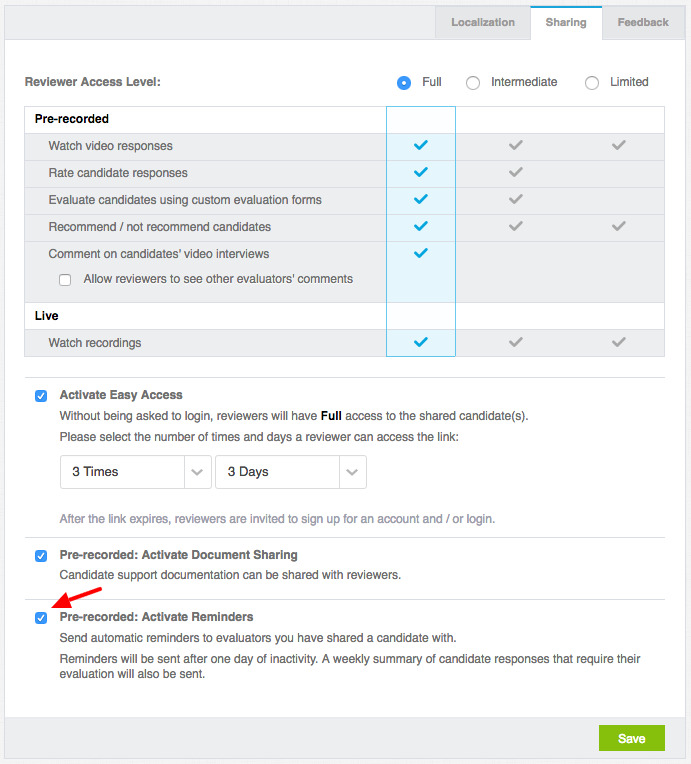 NOTE: This action can only be done by the owner or admin of the account.