| | | | | | |
| --- | --- | --- | --- | --- | --- |
| | Owner | | Administrator | | Interviewer |
This information is useful to manage candidate requests when extending a deadline to an expired interview.
Index:
Allow deadline extensions
Create a Pre-recorded Interview.
Configure your interview Deadline.
You can turn on or off "Allow extension requests when the deadline expires".

When the checkbox is not selected, you won't receive any requests from candidates to extend an expired deadline, candidates will be made aware that requests are not accepted at this time.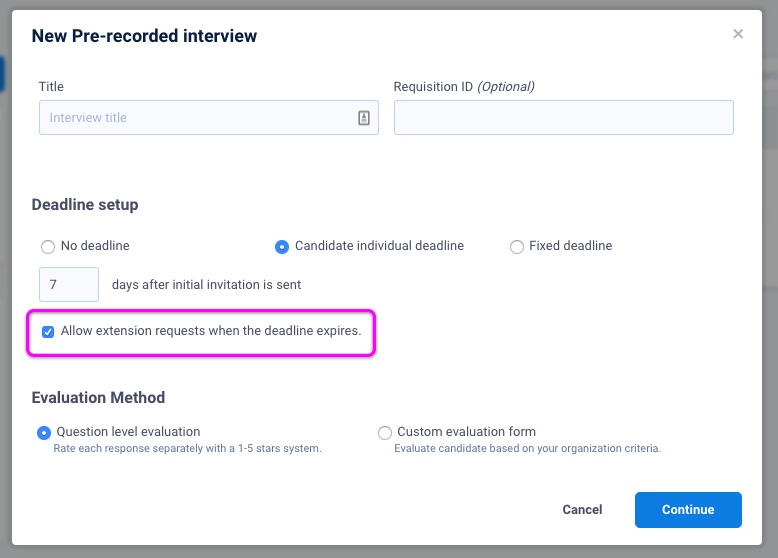 Managing extensions in Settings
After you have created your Pre-recorded interview you can manage deadline extensions in the Interview Settings.
You may turn Deadline extensions On or Off in the settings section.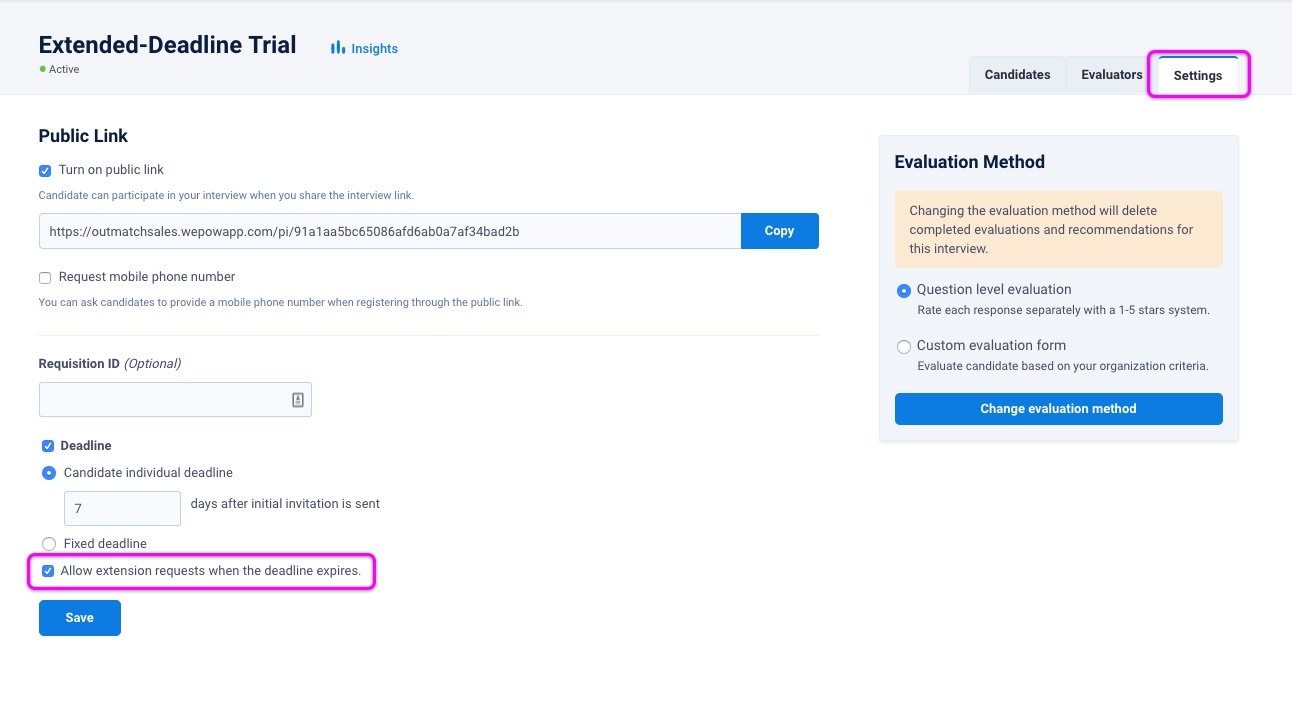 Candidate view
After you invite a Candidate to a Pre-recorded interview.
The candidate will receive an invitation to participate in a Pre-recorded interview.
If the Invitation deadline has expired and they click on "Start my interview", we will let them know.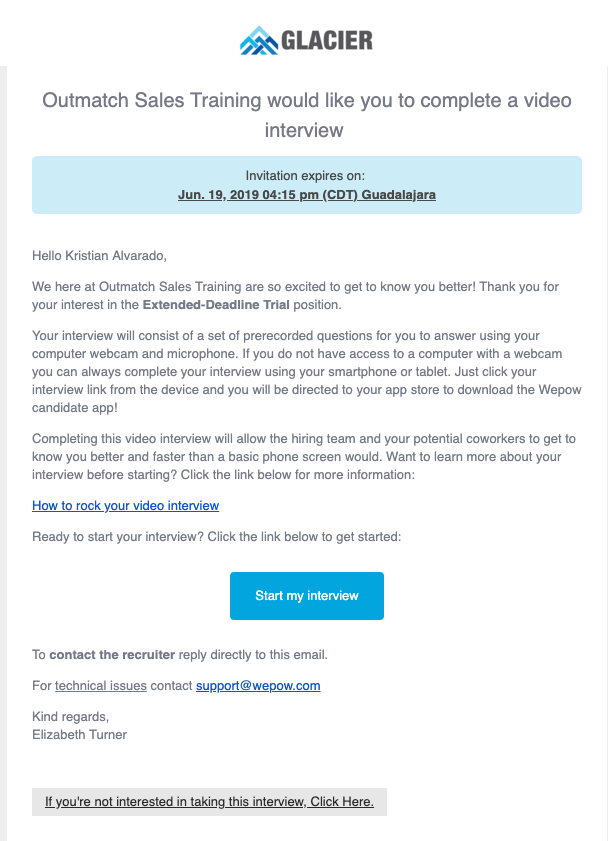 Candidate extension requests
If the interview expired, candidates will be made aware.
If they wish to request a deadline extension to an expired interview, they will need to provide a reason for the request.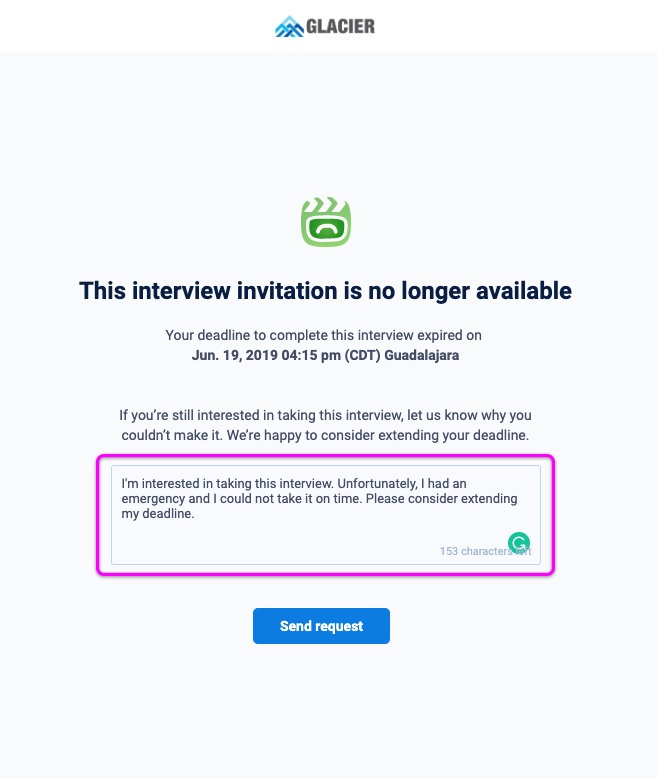 Notifications via email
When a candidate submits a request to extend the deadline of an expired interview, we'll send an email notification to the individual that initially invited the candidate to take the interview.
You can review their request by clicking on the email link.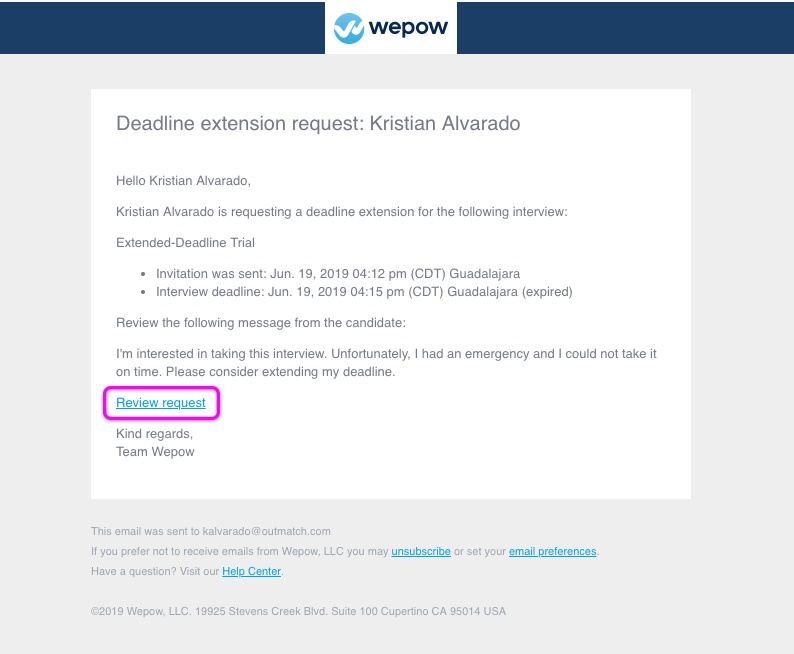 Managing an extension request
You can review candidate extension requests directly from Wepow or through the email notifications.
Candidates that request a deadline extension will be highlighted in Orange and contain a new button with a Clock icon, clicking on this button will allow you to review their request.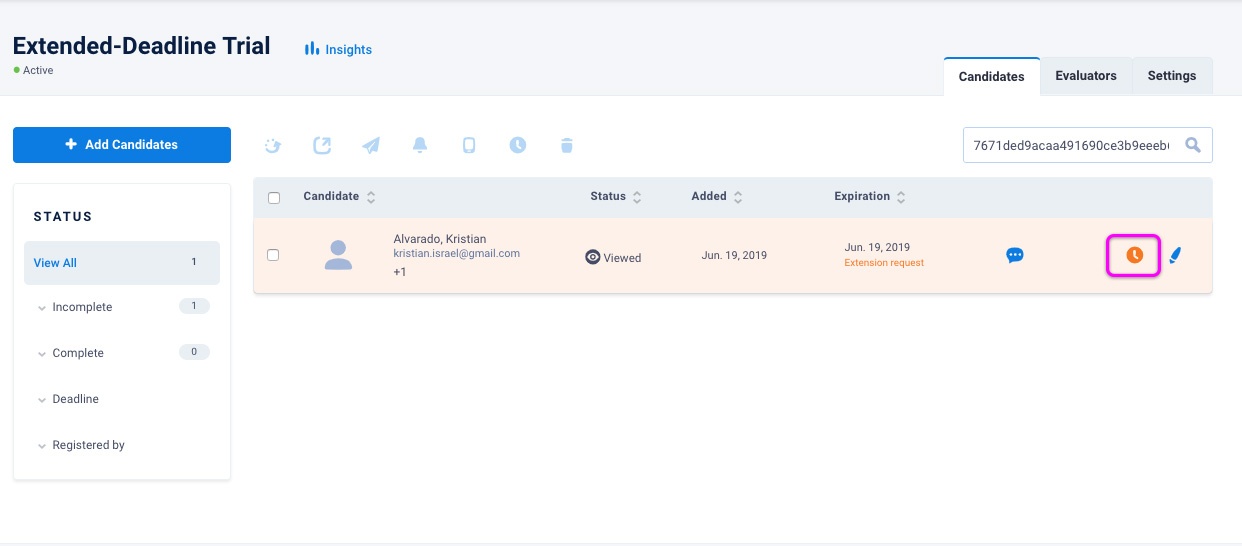 Reviewing Candidate extension requests
In the deadline extension request window, you will be able to read a brief message from the candidate.
You can decide to "Decline" or "Extend" their expired interview.
If you decide to "Decline" we will politely inform the candidate so they are not kept waiting.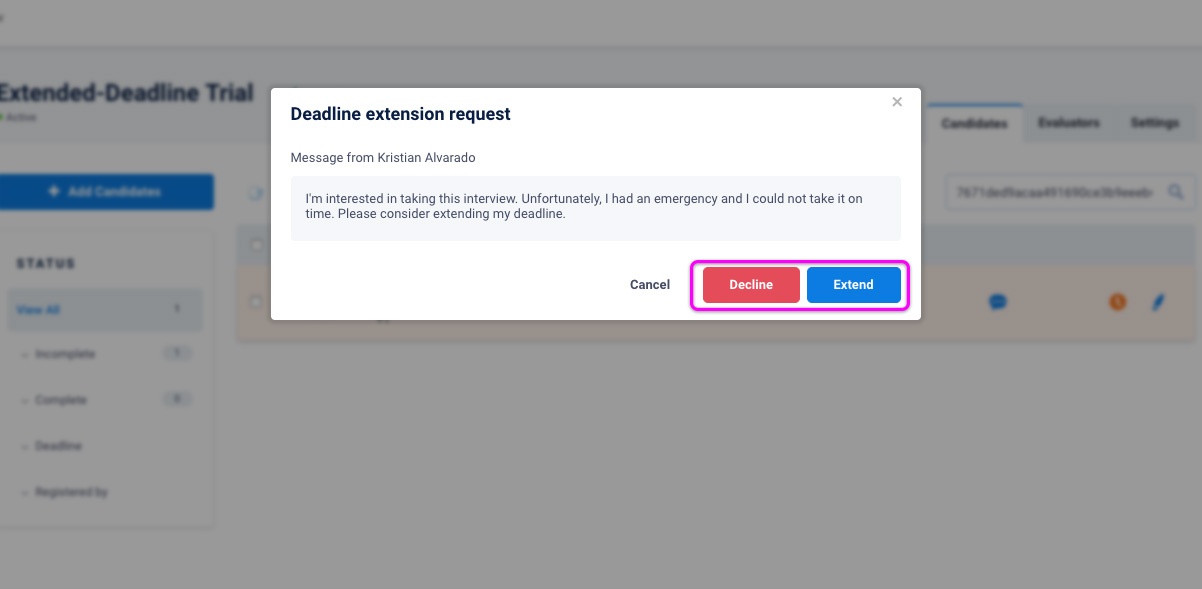 Updating candidate deadlines
If you decide to extend an expired interview deadline: You will be able to configure new deadlines for any particular candidate.
You may also Turn On or Off future deadline extension requests for this candidate during this interview.
After you are done updating the candidate deadline, we will email an updated interview invitation to the candidate.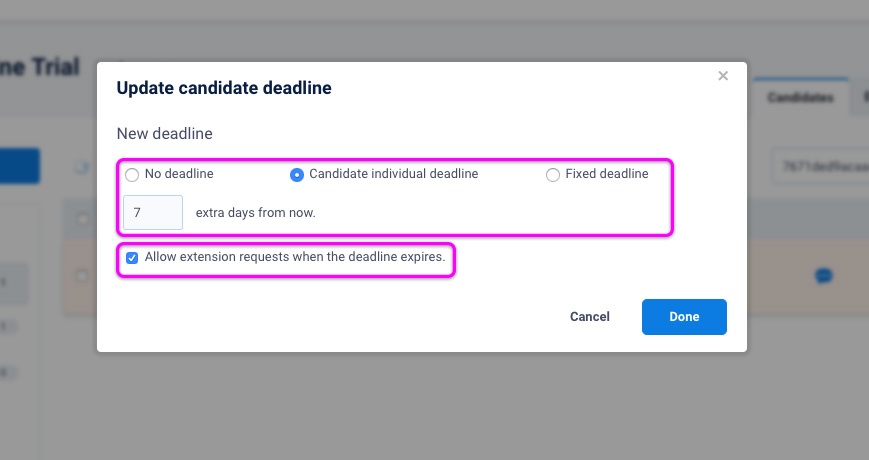 Keeping track of requests
For your convenience, candidates that request a deadline extension during an interview will be tagged.
This tag will only be visible to Admins and Owners. We are doing this to reduce any potential bias when evaluating a candidate.