Admins have the ability to add, delete and manage access for users within your account directly from the settings page. 

On the settings page, you will see a section named 'Users'. All user functions (e.g., adding, editing, and deleting) are accessed by selecting 'Start Now'

Once on your users dashboard, you will see a list of all users, their role, their assigned entity, and their status (i.e., Active or Deactivate).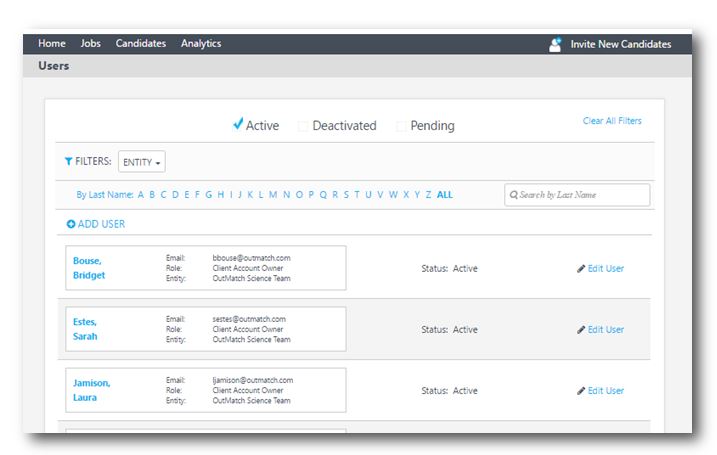 Add User
To add a user, click on Add User and a pop up window will appear. Fill out the required information; assign a role, and entity (i.e., level of structure).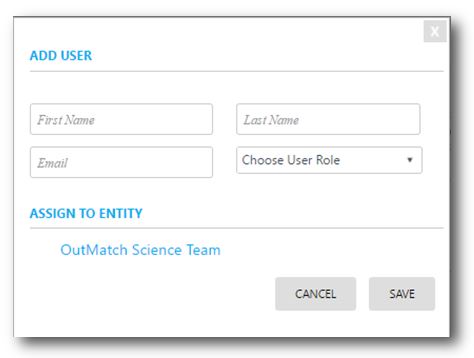 As soon as you click 'Save',  the user will receive an automated account activation email. If needed, you can resend the account activation email from the Users dashboard.
The user status is 'pending' until that user has set a password and thus, created an account. Once an account has been created, the user status automatically updates to 'Active'.
Note:  The same email cannot be linked to multiple accounts. This means that an email used to create an account can only be used one time. If you try to add an account using an email that has been used before, you will receive an error message. If this happens, please use a different email to create the user account.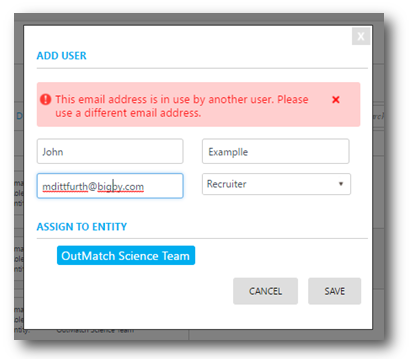 Edit User
Deactivate Users